Tuition
We offer tuition in the following areas:
Vocals, Piano, Guitar, Bass Ukulele, Drums and music theory. Having experience in being an NCEA Music examiner we offer great tuition in helping students towards achieving their Level 1&2, as well as tuition for any University practical music exams and Trinity College of London graded exams.
MUSIC INTRODUCTION WORKSHOPS:
At various times of the year we hold Workshops, which include the following components: Performance, Songwriting, Recording and a basic introduction to the 6 main instruments we teach.
BAND WORKSHOPS:
For already formed bands needing up skilling or individuals coming together to learn about forming a band, these workshops offer invaluable training to embark on a professional gigging and touring career.
GROUP SINGING:
We offer an Advanced A cappella Vocal Group for adults and a children's singing group for 6–14 year olds.
PRIVATE SKYPE LESSONS:
For those who live outside of our teaching areas, we can provide lessons over Skype.
Note: Instrument and singing lessons combined together are an additional option that is available.
---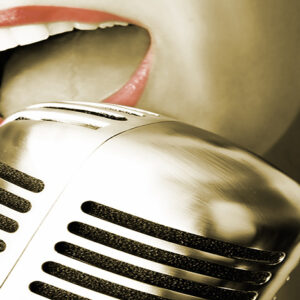 VOCALS
TECHNIQUE from beginners to more advanced singers (Increasing Vocal Range, Improving Pitch, Improving Tone, Vocal Control).
PERFORMANCE with opportunities to build confidence (Song Interpretation, Delivery, "Commanding the Stage", Voice Production, Vocal Control, Microphone Technique, Improving Vocal Stamina, How To Get The Most From Your PA System (what a singer needs), How to set up basic gear and how to look after leads etc.).
SONG WRITING (Song Concept, Writing Lyrics, Tune, Rhythm, Arrangement).
RECORDING and PRODUCING original material (Recording Skills, Microphone technique while recording, Sound Expectations, advanced vocal technique work).
HARMONIES (Listening skills, The "High and Low" harmonies, Working with other people, Intonation, Balancing harmonies).
---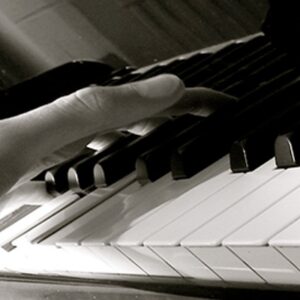 PIANO
Piano lessons are taught in two main ways; one, through a contemporary approach (i.e. quick results to play through any favourite song and all the necessary skills needed in playing within a band), and two, through the notation and theory work. Both are necessary skills for a pianist to have an all rounded professional skillset. Other skills include playing by ear, transposing, sustain pedal training, playing different genres and rhythm work.
Performance opportunities are given when the client is ready to perform either solo or within a band. Module 2 focuses on the further development of technique as well as the art of performance while playing the piano. Module 3 and 4 continue with technique but develop songwriting skills and recording.
---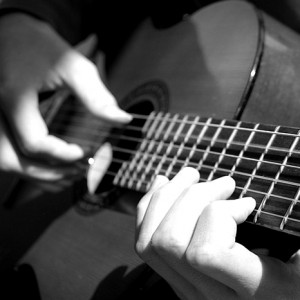 GUITAR
THEORY:
Knowing the notes of the fret board
Learning open chords
Playing common pop progressions
Barre Chord Theory
Learning Pentatonic Scales and Arpeggios
Learning Caged System
Learning Chord embellishments
Improvising
Using scales with right chords
TECHNIQUE:
Right & Left Hand Techniques
Right & Left hand synchronization
Developing Speed and Playing to a metronome
Legato & Staccato
Sweep picking
Playing fast licks
Playing up to 32nd notes
PLAYING:
Strumming & Finger Picking
Playing solos
Playing by ear
Playing through different genres
---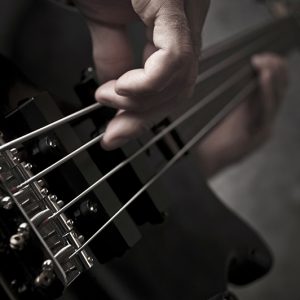 BASS
FOCUS PLACED ON:
Rhythmic feel
Basic Scales
Walking
Jazz and funk baselines
Knowing the notes of the fret board
Learning common finger patterns
Bass chords
---
DRUMS
Prime Music Academy's drum program is a specialised program that has been tested over time to get results quickly. Designed by Ron Thaler (drummer for Alicia Keys, Sarah McLachlan etc.), it is a unique program that Prime Music Academy alone has the rights to.
In these module's students will learn to play a basic drum beat and know what gets played where by the end of their very first lesson. From there, students build their knowledge to learn diverse drum beats, and many variations to each part of the drum kit.
With absorbing and practicing the necessary sticking exercises (rudiments and ostinatos) they will be able to apply these techniques to enhance their playing while learning how to formulate drum fills to keep a beat interesting. Lessons also cover drum chart reading, the rhythm tree, playing quarter, eighth, sixteenth and thirty-two note patterns.
Students are encouraged to choose their favourite music they would like play along to during their lessons, as this encourages their passion while acquiring ear training and consistent time keeping. All of these things help to gear the student towards any goals of playing in a band or on a professional world stage.
---